Post by B.E. on Jul 10, 2021 15:36:32 GMT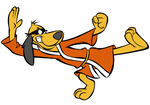 I happen to love "Time to Get Alone" to the point of favoring it to many of the hits. For me, it's one of the band's best two dozen songs ever. In fact, I like it more than I do "I Can Hear Music" (which I love).
Really it would have been a great B-side to "Darlin," if there were a version done by then. (Was there? I don't remember and am not going to interrupt myself to look.) But yes, it also would have been good here.
Yes, sockit, "Time To Get Alone" would've been the better B-side, almost perfect actually. On many comps I go with "Time To Get Alone" followed by "I Can Hear Music" ("maybe that's why we're here all alone"). Why didn't they want to feature "Time To Get Alone"...somewhere? I guess they felt it should remain an album track.

While, in my mind, "I Can Hear Music" fits right in on
20/20
, I can't really say there's a perfect companion for it. I don't hear "Time To Get Alone" as a match (and, I agree with Kapitan about pairing that one with "Darlin'"). Perhaps they could have gone big and actually used it as the B-side to "Do It Again". But, if we aren't touching that, then the best fit I think would be "I Can Hear Music" b/w "Cotton Fields". Both being covers of popular American songs. Personally, I prefer the
20/20
version of "Cotton Fields" so I'm not worried about losing the single version (although, this is Al we're talking about it - if he wants to rework a song...he's going to!). Who knows, though? Perhaps if they make the decision to use "Cotton Fields" they (w/Brian) make an overdub or two and/or remix it to spruce it up. I tend to think the single version is overproduced so perhaps the best version lies somewhere in between. Anyway, the biggest plus of this pairing would be divvying up the lead vocals. And, I think that might explain why "Time To Get Alone" wasn't the B-side of "Darlin'" or "I Can Hear Music". They were reluctant to use Carl as the lead vocalist on both sides. In hindsight, it's clear that Carl
became
the main vocalist of the group, but they wouldn't have known that at the time. And, even if they saw that coming, that doesn't mean it's a smart business move to only offer up one of the group's voices to the buying public. Think about how little they used Carl as lead vocalist of singles up to that point. You got the B-side "Girl Don't Tell Me" which didn't chart anywhere and the otherworldly B-side "God Only Knows". Then you've got the recent, modest charting A-Sides "Wild Honey", "Darlin'", and "Friends". ("Good Vibrations" is a shared lead. Brian and Mike are at least as prominent as Carl, if not more so, IMO).